About
SJES Central School
Affiliated to Central board of secondary education (Delhi) in the year 2007-08, At central school, students learn to enhance creativity, problem solving abilities, self discipline and honest motivation, the complex dynamics which shape a brilliant mind. we impart learning through a series of classes, sports, extra-curricular activities and special events. Our students are guided by qualified teachers and scholars who in their own way are also counsellors and an inspiration. Our Central school education is designed on a Central broad-based curriculum with the goal to ignite our nation's young minds. We believe in creating an environment where students also learn from our school and their peers & through friendship.
K. Nagaraj
Secretary, SJES
Message
Secretary's Message
SJES Educational Institutions & the campus have been established for providing quality educational opportunities for the generations to come.
We have endeavoured to create a highly inspiring atmosphere and learning environment in a beautiful 2 acers lush green campus located at Medahalli by the side of NH-4 (Old Madras Road). The campusfacilities such as laboratories, libraries, well furnished & spacious classrooms, playgrounds, all that is required for a student to pursue his studies without disturbances or distractions to the fullest extent.
The SJES CENTRAL SCHOOL is headed by a well-qualified and experienced Principal with years of teaching and administrative experience. The teaching faculties are well qualified in their respective areas and are fully devoted to teaching with a commitment to strengthen different fields of education.
K. Nagaraj
Secretary, SJES
Late Kaverappa
Founder, SJES
Message
Founder's Message
I had a dream to contribute as much as possible for the education and upliftment of the weaker sections of the society, especially from the rural areas. With this objective, along with a group of like-minded people, Sri Jayachamarajendra Education Society (R) was established in 1979. The primary objective of the Society has been to impart quality education in the areas, where there is a shortfall in the availability of such educational facilities. We will be very happy to welcome you as our student and assure you that you will find it a pleasure to Study in our institutions situated in 5 acre of lush greencampus with all facilities. With a consistent and united effort of all including the well qualified and experienced Principal and Teaching Faculty, we are now one of the premier institutions of its kind in the field of education in Bangalore. SJES Educational Institutions are already well established and well known in the educational field of Karnataka and throughout the country. We now hope to make them the best centre of education in their respective areas.
Late Kaverappa
Founder, SJES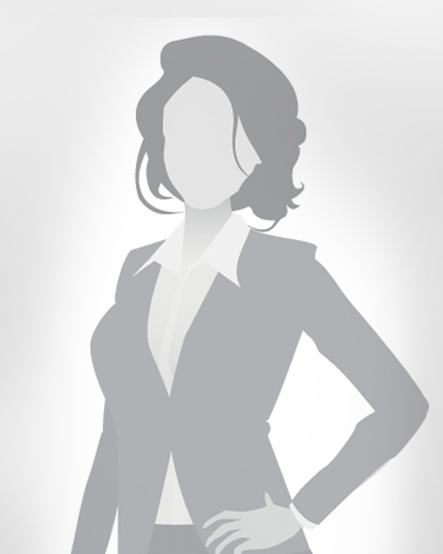 Mrs. K Samhitha
Principal, SJES
Message
Principal's Message
"Education is a shared commitment between dedicated teachers, motivated students and enthusiastic parents with high expectations"
Today, the role of a school is not only to pursue academic excellence but also to motivate and empower its students to be lifelong learners, critical thinkers, and productive members of an ever-changing global society. More than a decade back SJES pledged to transform education. The school that is being run under the aegis of well-established Management "SJES CENTRAL SCHOOL" has earned its niche in Bangalore. At SJES we provide an atmosphere to our students for multifaceted development, where children are encouraged to channelize their potential in the pursuit of excellence. This can only be possible in a holistic, student-centric environment. The talents, skills, and abilities of each student need to be identified, nurtured, and encouraged so that he/she can reach greater heights. Students need to be provided with a platform to think, express, and exhibit their skills. it is necessary to empower them to negotiate several issues that confront them, with the teacher being a facilitator.
The school is striving hard to make the best possible efforts to inculcate strong values combining with academics and extra-curricular activities in the children. Converting every individual into a self—reliant and independent citizen, the school provides an amalgam of scholastic and co-scholastic activities.
No wonder, a student harnessed in such an atmosphere has every hope and the possibility of becoming a responsible, balanced and mature adult and is able to live in to contribute and to shoulder responsibilities of the society, of which he forms an integral part. Children need a supportive environment at home and at school. They need to set goals, within their reach until they gain confidence and determination. They should reexamine their priorities, set clear goals and make specific plans to achieve what they desire. Focusing on specific goals, helps them move forward purposefully in life. They would, thus, have the pleasure of watching their dreams into reality. At SJES, the approach to learning is child-centric, encouraging Activity based learning and inculcating a scientific temper and a spirit of free inquiry. In our curriculum, the student is the primary focus and each child is involved in the teaming process. We are constantly improving our teaching methodology so that it turns learning into a combination of classroom study, research and scientific discovery. While academic excellence is our major thrust, the school is also devoted to prepare the students for life, groom them to face the challenges of tomorrow, and encourage them to be socially relevant. We constantly endeavour to always live up to this ideology and inculcate this into everything we do, with the aim that we will be able to ensure that the children grow to their full potential, while constantly being groomed to pass out as men and women competent to bear responsibility in all walks of life. The parents are the most strengthening power in moulding the future of children. Their consistent support empowers us to do more and more. I pay my gratitude to them for their faith in us. I am confident enough that the SJES students will make themselves stronger day by day adding a new leaf to the grandeur of the school.
Mrs. K Samhitha
Principal, SJES
Academic Results
Student Support programme
Merit Scholarship
Personality Development Programme
Career Guidance
Industry & Institution Interaction
Placement Services